See What We Do for Brooklyn Investment Property Owners
Hard Money Lending
Our specialty lies in the niche market of one to four unit multi-family properties as well as mixed-use commercial property. We offer investors a 30-year fixed rate cash-out refinance starting at just 4.875%. But that's not all. Our lending packages come with:
✓ No Seasoning Requirement
✓ No Income Verification
✓ No Tax Returns
✓ 80% LTV Ratio
✓ Self Employed
✓ Programs for Damaged Credit
We offer a loan product that is perfectly positioned for today's market. Because appreciation rates are skyrocketing in Brooklyn and the Northeast, investors are looking to acquire and hold property long-term to build wealth. Investor's Choice can offer long-term financing solutions at incredibly competitive rates. Just click the button below for more information.
Maximum Cash Out
Due to new regulations, we can get our lenders up to 80% LTV for our cash-out refinancing products. When you have an investment opportunity on the table, out staff is here to get you the maximum amount of cash to take advantage of it.
Give us a call with any loan scenario, and we will work to get you the capital you are looking for.
No Income Verification
Our loan programs have zero income verification for multifamily and mixed-use commercial properties. When traditional lenders would make you jump through hoops to get your financing, Investors choice is here to get you the resources you need without the hassle.
That means no pay stubs, no W-2s, and no tax returns are necessary. We offer products that are perfect for self-employed real estate investors. If you have a credit score of 650 or above, all you have to do is give us a call to take advantage of this product.
No Seasoning
We do not require any seasoning on the length of ownership. If you have recently acquired a property that cash flows, we can get you up to 80% cash out today. The loan amount is based on the new appraisal, making it an ideal product for recently rehabbed properties.
Brooklyn Cash Out Refinancing
We offer superior cash-out refinancing products for 1-4 unit multifamily and commercial mixed-use properties, and we have programs available for 5-30 unit properties as well.
No Income Verification

No Tax Returns

Fixed Rate 30-Year Mortgages

Buy and Hold for Long-Term Wealth

80% LTV for Purchases

No seasoning on the length of property ownership

Mixed-use commercial Fixed Rate cash-out refinancing

Programs for damaged credit

Bridge loans, short-term quick financing/ commercial properties

5-30 Units Commercial Property 30 Year Fixed Rates for Cash Out Refinancing

NEW guidelines: 80% Cash-Out Refinance now available. (Call for details)
Just give us a call with your loan scenario, and we will work to get you approved.
Why Cash Out Refinancing?
Cash out refinancing allows investors to leverage their equity in their current properties and put it toward new opportunities. If you have a property that cash flows, you can get up to 80% of the property's appraisal value in cash to make new investments or upgrade your current assets.
For investors who are looking to invest long-term through multifamily and commercial mixed-use property, there's no better way to get access to the funds you need. You can turn your existing equity into your next investment and grow your portfolio. Just give Investor's Choice Lending a call today to get started.
Why Investor's Choice Lending?
Investor's Choice lending was created just for investors like you. Through our specialized lending programs, you will have the tools you need to expand your portfolio and grow your wealth.
We offer a variety of lending packages to help our clients get the most favorable loans at the best rates for their projects. Because we have no income verification, flexible underwriting, and incredibly generous rates, we are able to help our investors meet their project's goals.
We understand that when you have an opportunity on the table, it can be gone in no time. By working with us, you can ensure you get the resources you need to achieve your goals.
There's Never Been a Better Time to Invest in Brooklyn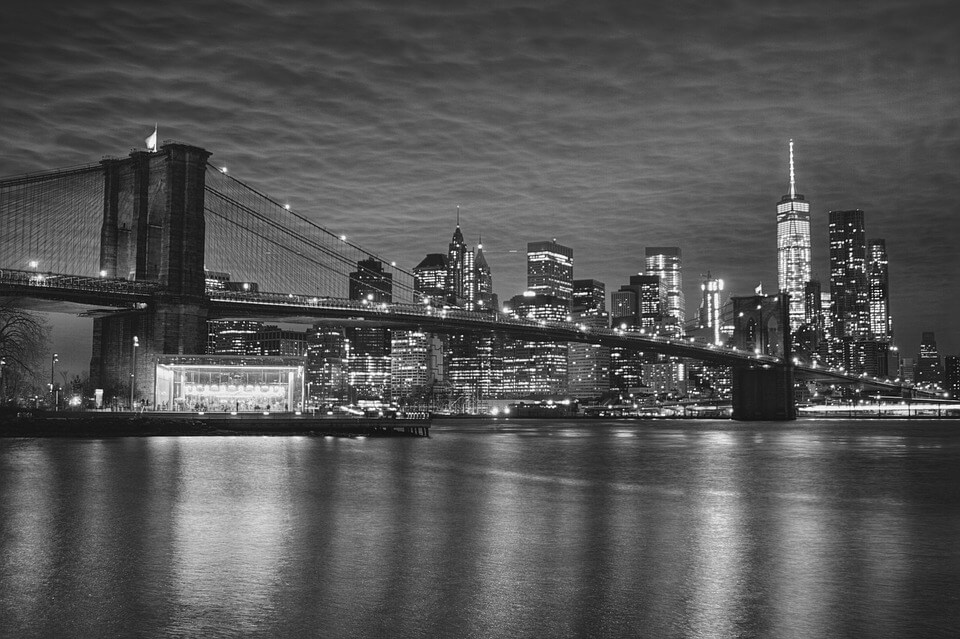 Brooklyn has so much for the modern real estate investor to be excited about. Appreciation rates are high and multi-family rentals are cash flowing like never before. Investors like you are using the current market conditions to build their wealth.
But when traditional banks are dragging their feet and delaying your funding, it's almost impossible to take advantage of these opportunities. Investor's Choice Lending was created by investors for investors. We understand what it takes to get you the capital you need, and our team is standing by to do it.
Don't waste any more time, just give us a call with your loan scenario. We make the process quick, simple, and efficient so you can get in on all the action in Brooklyn.  
Call With Your Loan Scenario Today
If you're looking for the best in local real estate lending, private lending, or hard money lending, Investor's Choice is available to serve you. We've partnered with several national lending resources to get you the perfect loan for your situation. Just give us a call, and our experts will help you get the capital you need for your next project.
Want to discuss your investment loan needs? We're here to help.

CALL US NOW
Brooklyn, NY Investment Lending